This blog is to share my knowledge and experience out of my professional career specifically on databases, analytics and Performance. I have "googled" the Internet many times for answers to issues I encountered at work, be it an error in databases or operating systems, syntax, performance troubleshooting, etc., and always felt I should contribute back to the community so someone else can benefit out of my experience. Based on my years of experience this might look like a very late attempt but better late than never.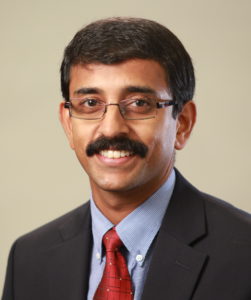 As of this post, I am a Solutions Architect at Pure Storage responsible for defining the ideal application solution (be it Database or Data analysis) for Pure products as well as its customers/partners, performing benchmarks and preparing reference architecture and technical documents on Pure Storage Flash products.
Started my career in 1995 at TCS, Mumbai and moved to the US in 1996 and worked at AT&T MultiQuest as Programmer Analyst supporting their 900 services billing system. Joined Oracle Corporation in 1998 and worked as Consulting Systems Analyst in the coveted Systems Performance Group headed by Cary Millsap and later as Principal Performance Engineer in the Oracle Applications Performance Group headed by Ahmed Alomari. Switched gears and worked at Logitech for 11 years managing their Infrastructure and mission critical database systems, along with their online services (Harmony, Squeezerbox, DVS) and over a year at Autodesk managing their Infrastructure Operations including Databases, Storage, Servers and internal Cloud platform.
Even though I worked most of my career on Oracle technologies, as part of my role at Pure, I worked on MySQL, MongoDB and currently working on Splunk. Likes to script on bash and perl and trying to learn python. There is always something to learn every day !!